Located in The Heart of Skiathos,Positioned along the sea front promenade, the Alkyon Hotel, has a traditional architectural style, and acknowledged as one of the first established hotels on the island of Skiathos. The hotel overlooks the picturesque harbor, from a privileged position with unobstructed views across the natural bay and beautiful natural surroundings.
The hotel is within a short walking distance from the village center, offering opportunities to dine in the many diverse tavernas, and restaurants, and discovery of the many boutiques and shops scattered around the tranquil cobbled stoned back streets, and courtyards.
Charming, traditional Sporades whitewashed houses and tiny paths, rise in gentle tiers, surrounding the harbor, offering beautiful views across the bay. Centrally based with easy transport connections, the airport is 1.5km away, and the port only 200metres away.
The closest bus stop, offering access to the islands renowned beaches, is only 60 meters away making island exploration easy, the beaches of Skiathos are renowned for their natural beauty, with over 60 accessible.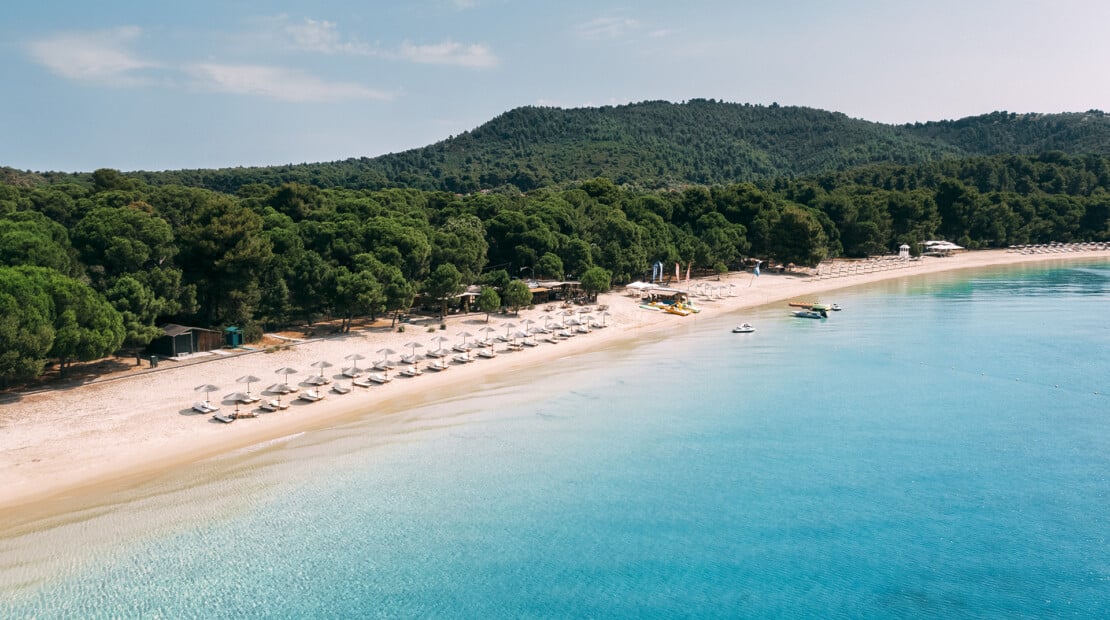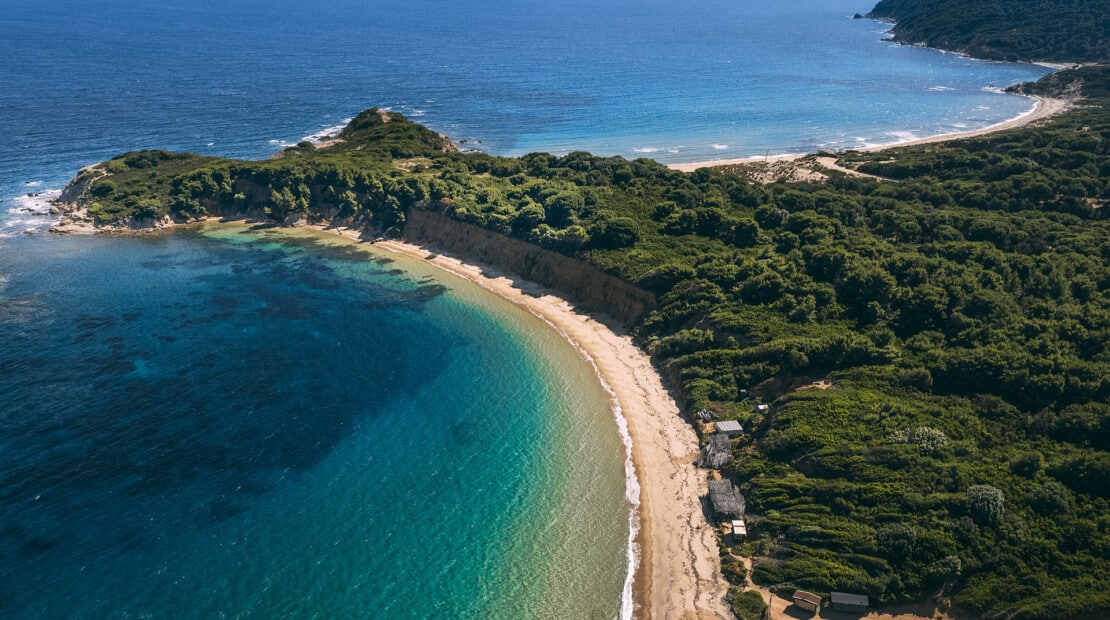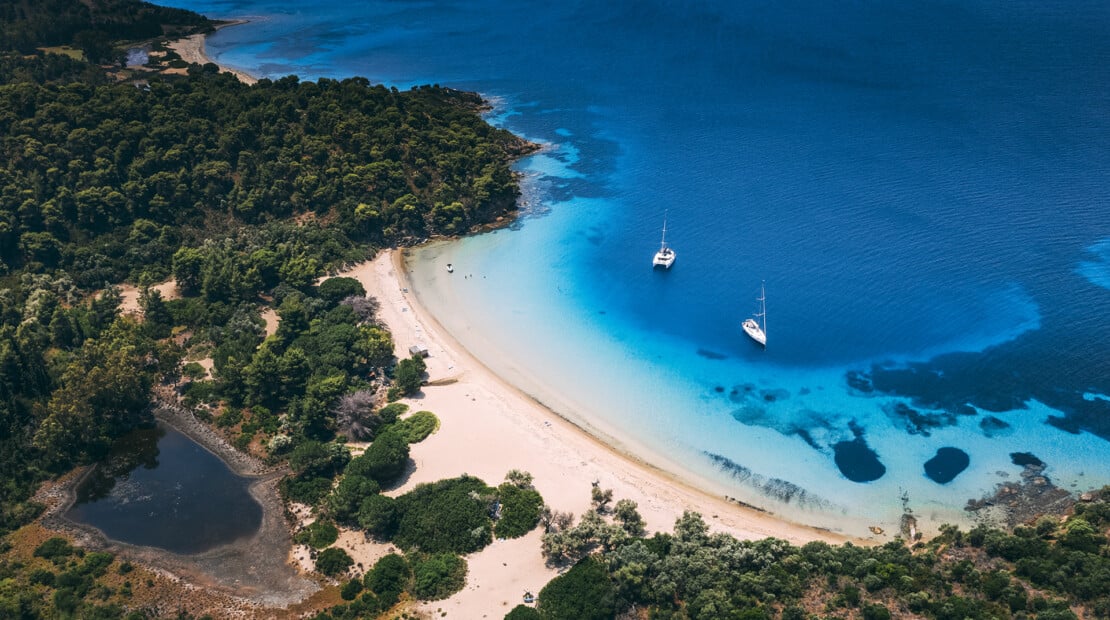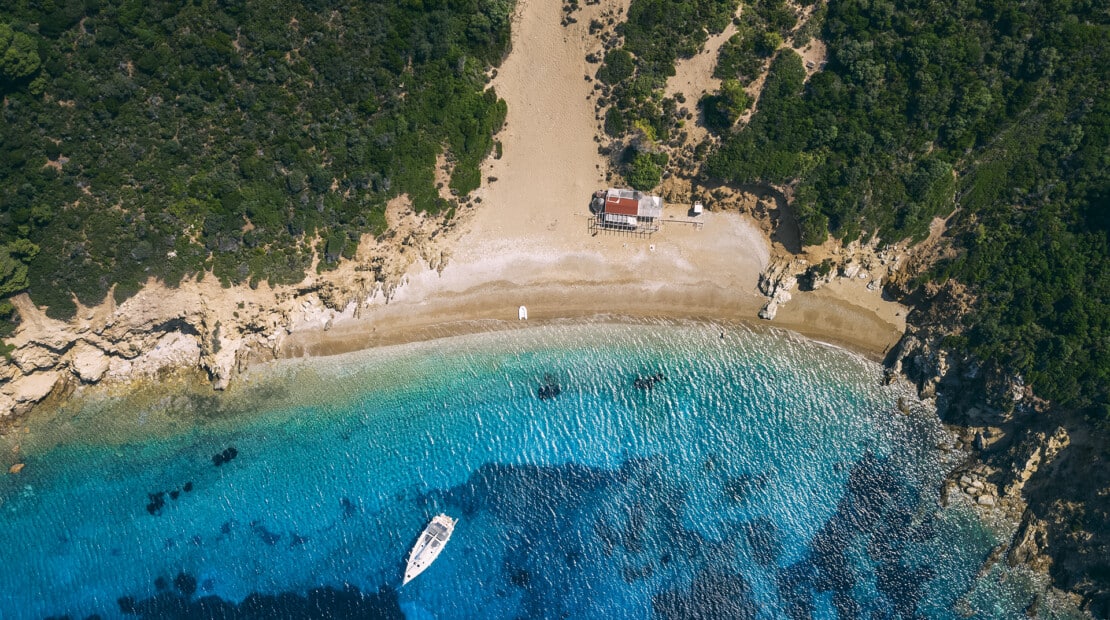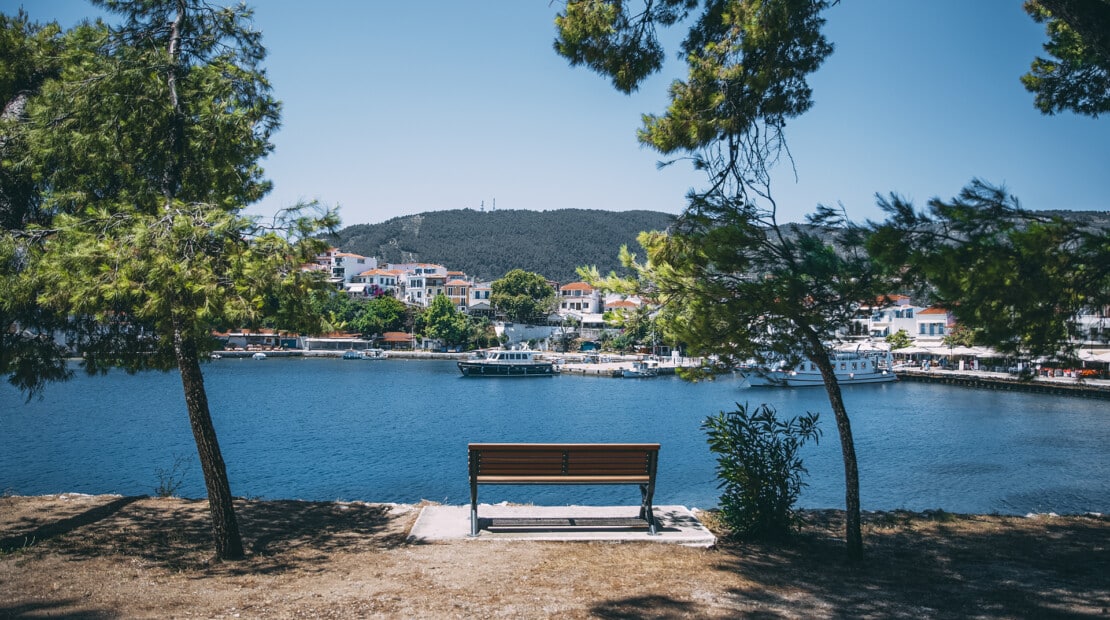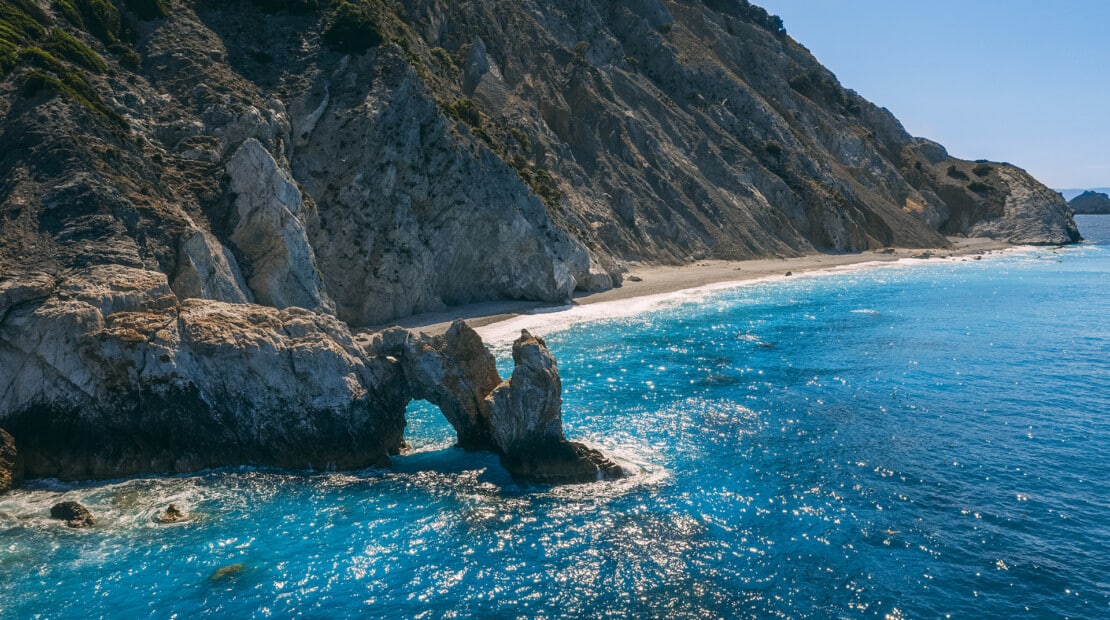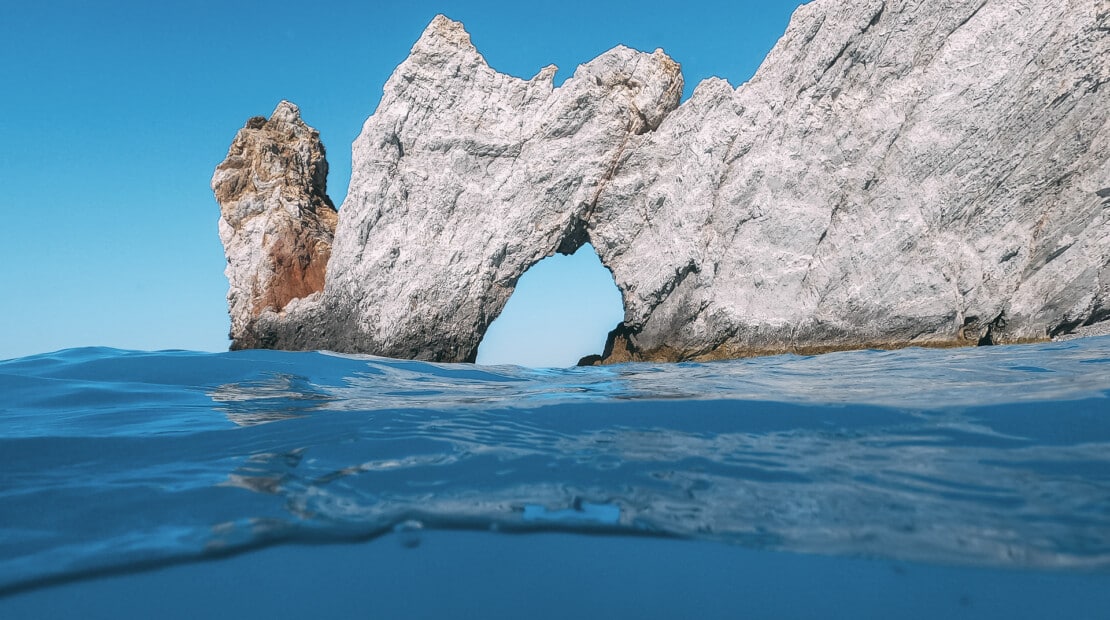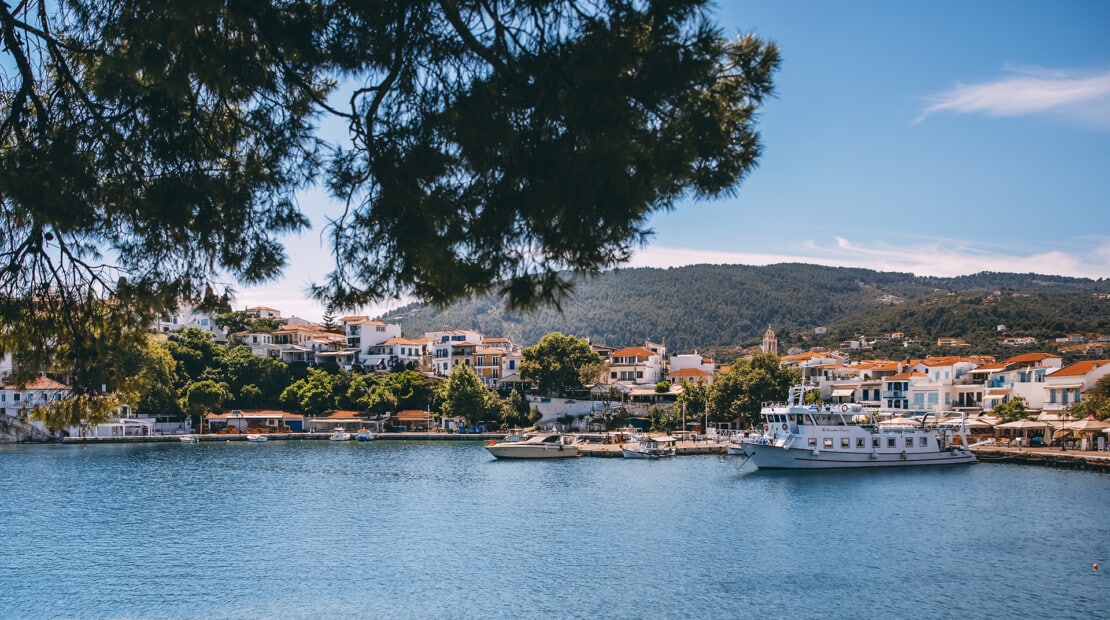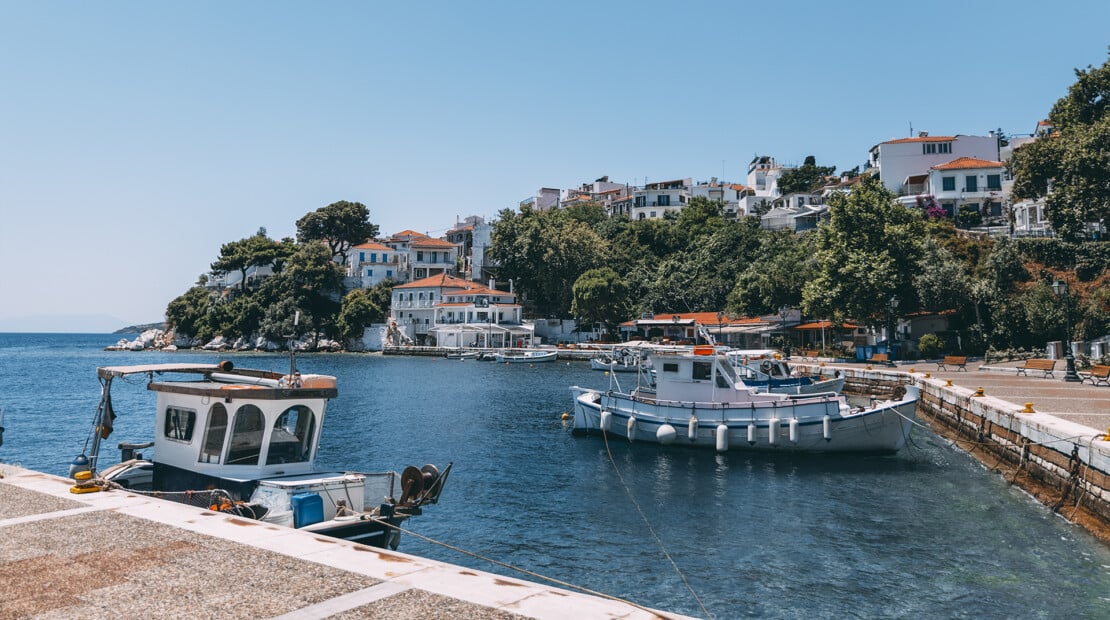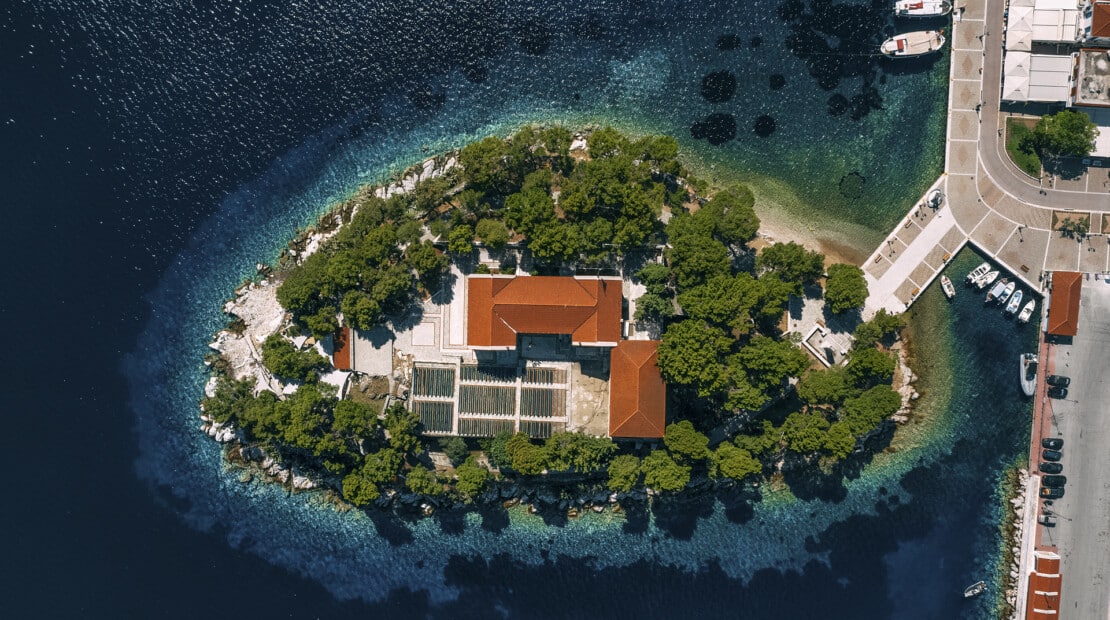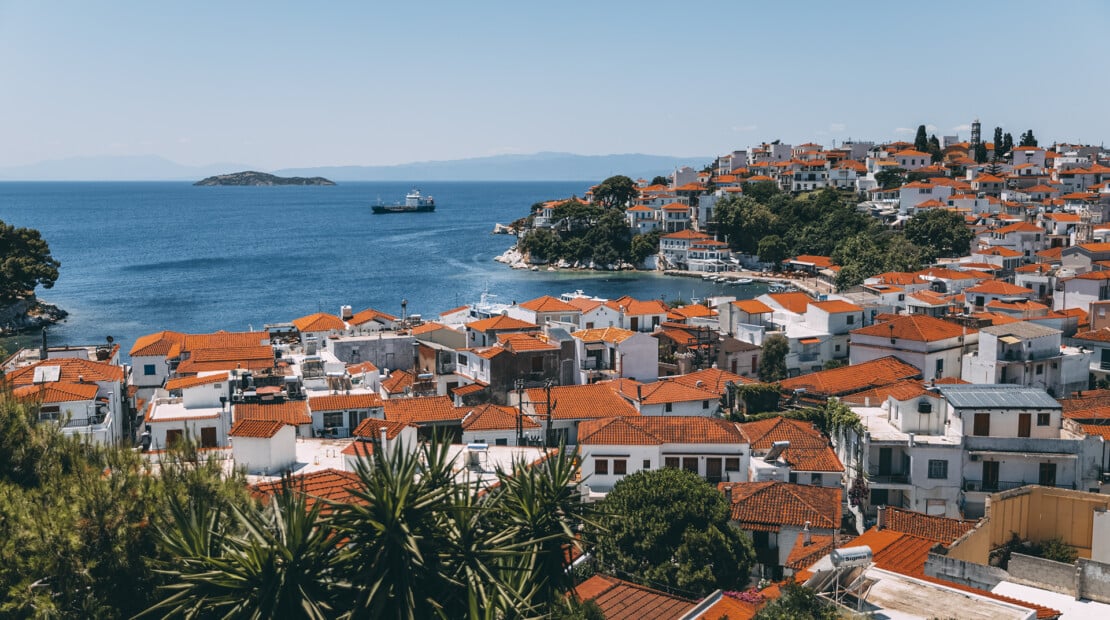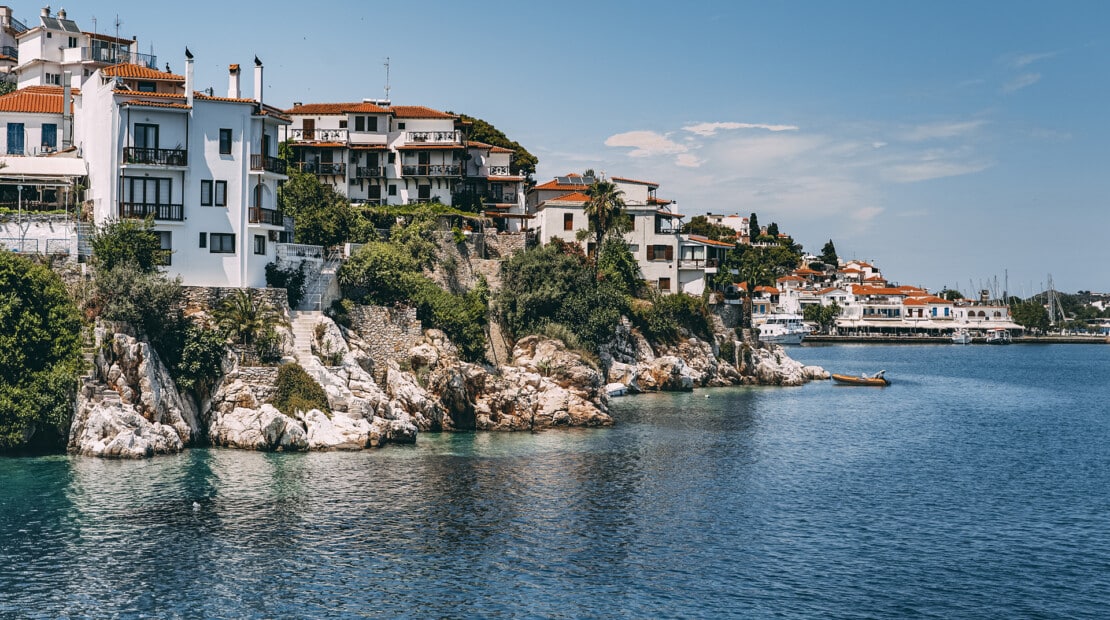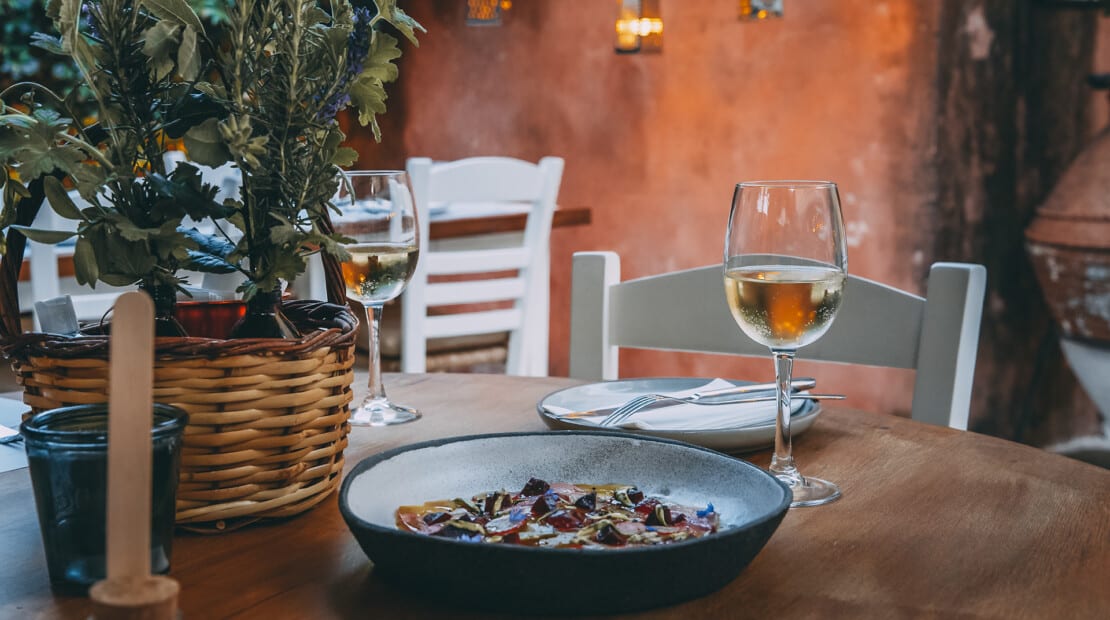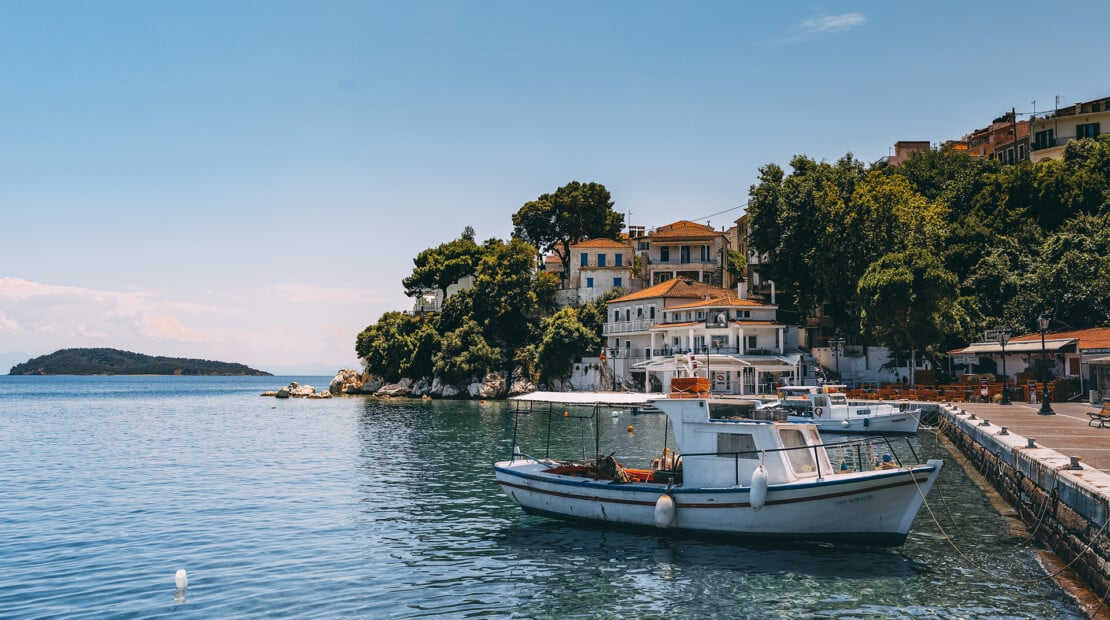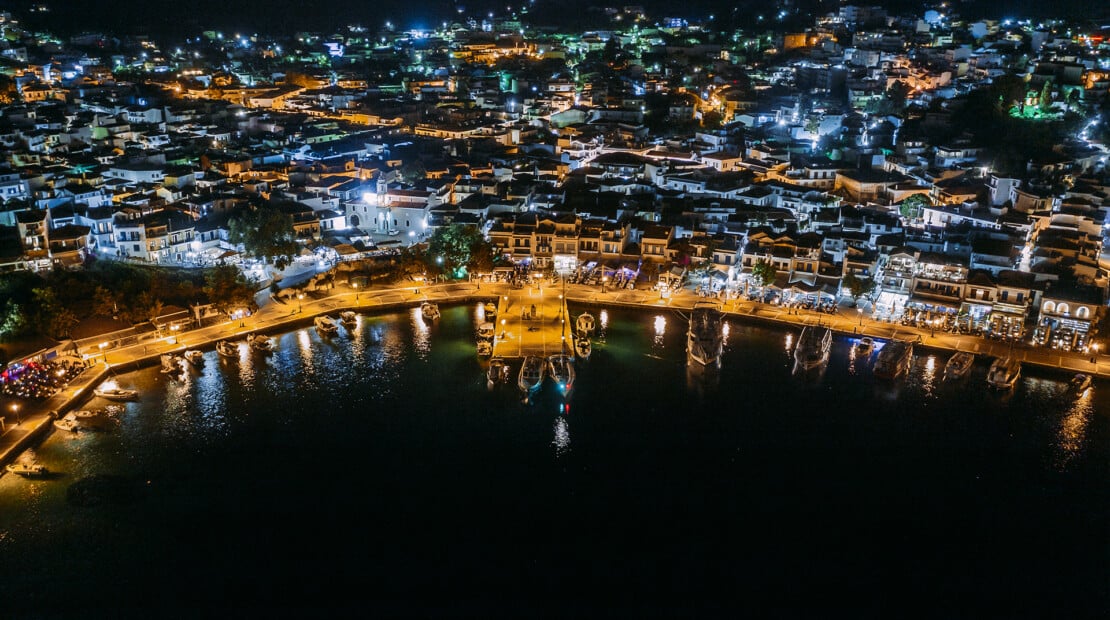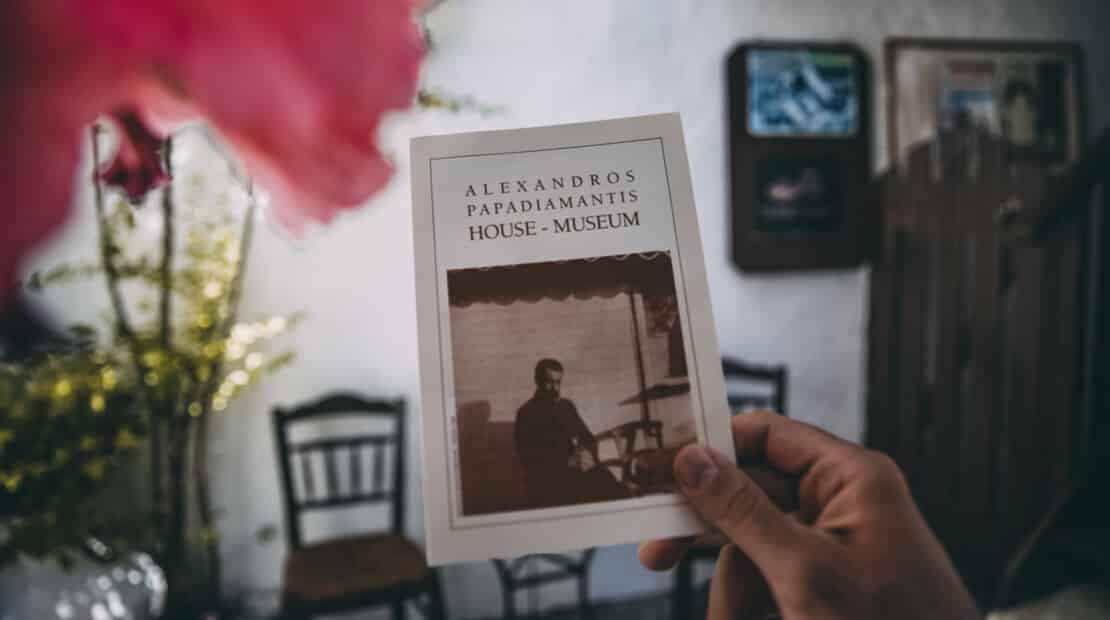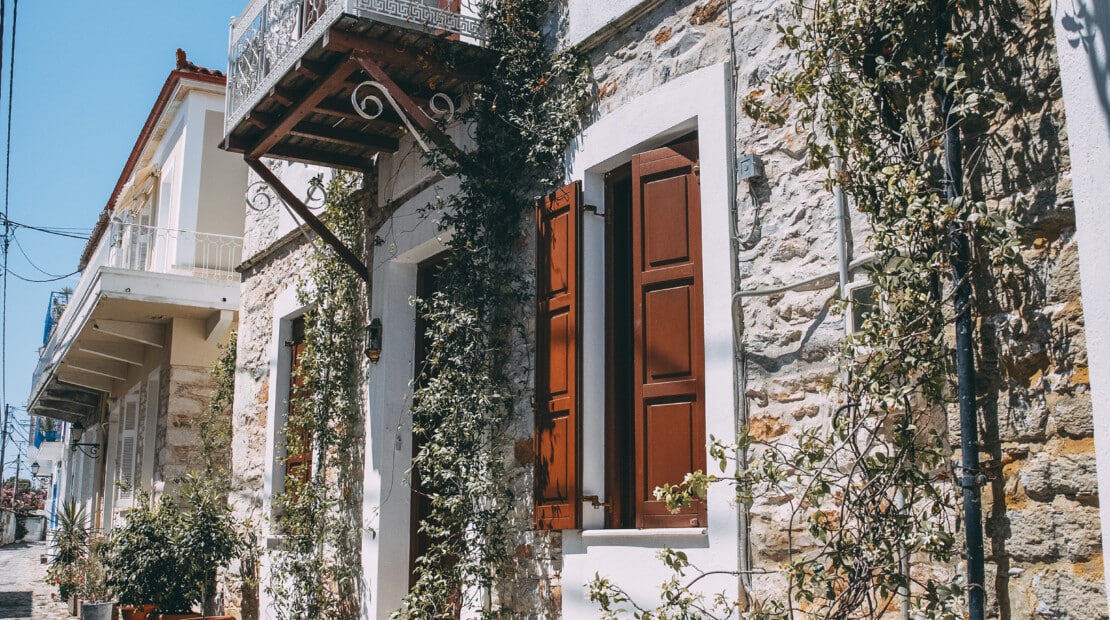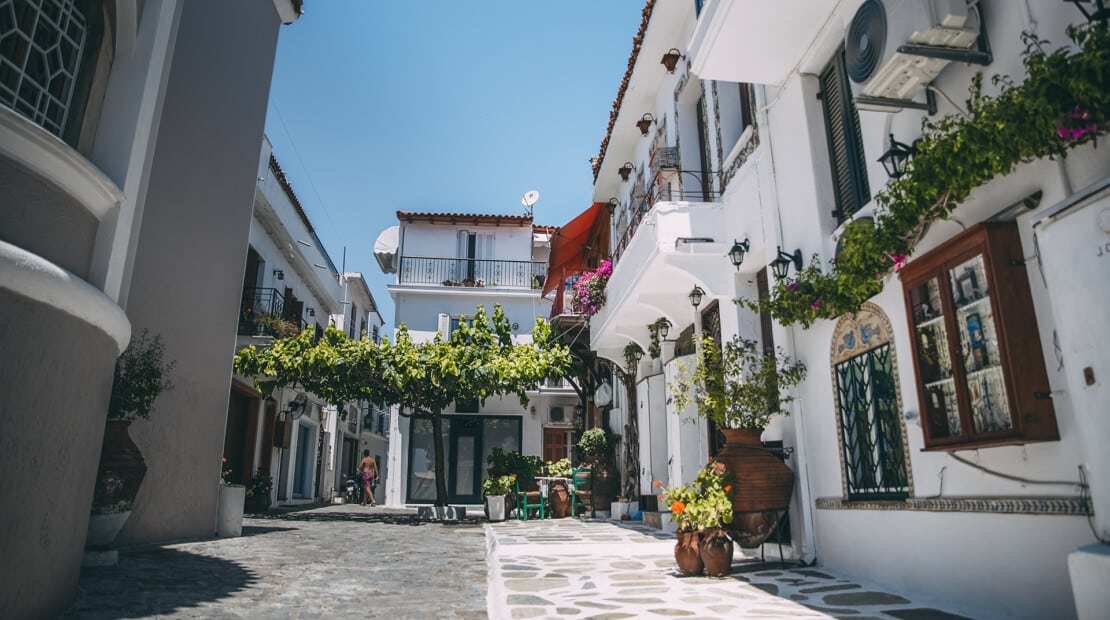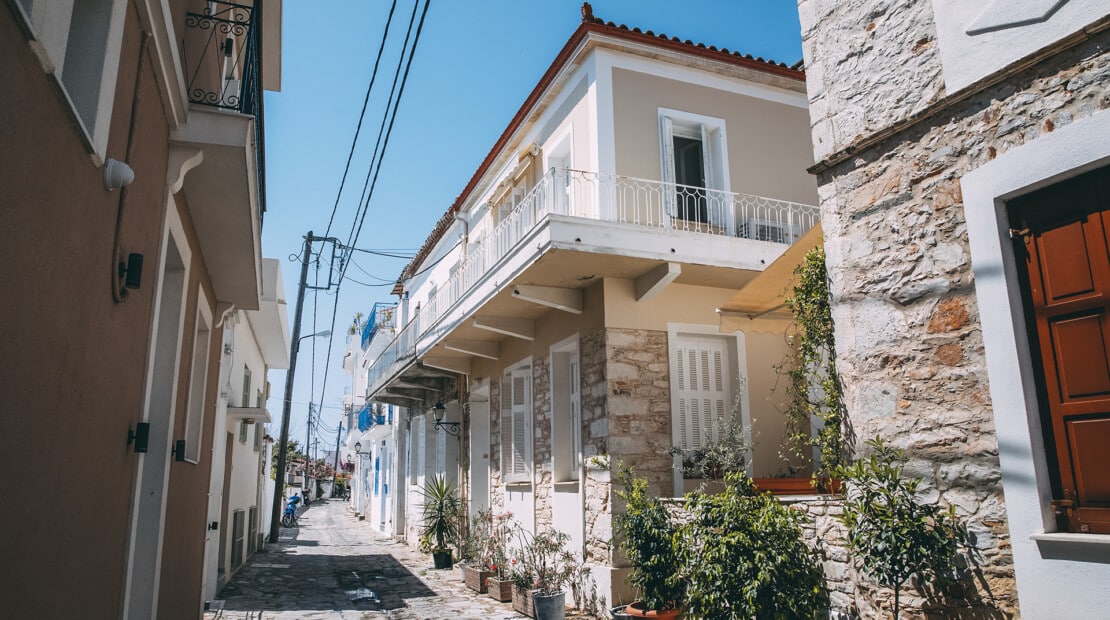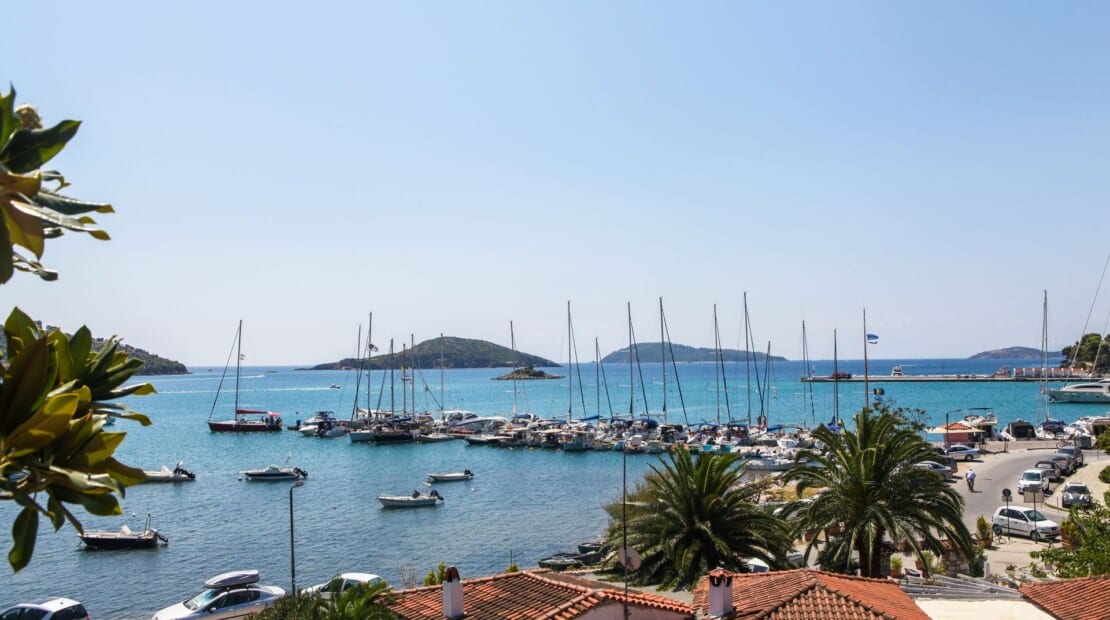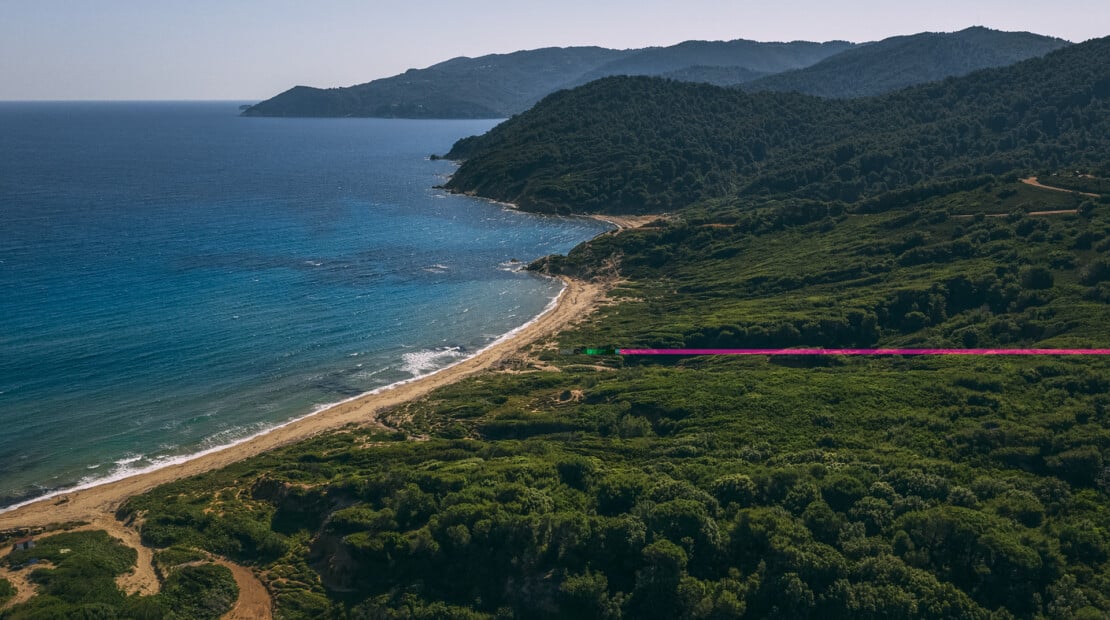 Just to name few
Koukounaries beach, a nature preserve, award winning and frequently voted as one of he most beautiful Mediterranean beaches, is situated in the south of the island. It is the most famous beach on the island and not without reason, an expanse of pine tree lined golden sand that shelves gently into the clear blue waters.
Mandraki. This is one of the most calm beaches located in the western coast of the island, 15 km west of Skiathos Town. It is a very well-known beach gifted by the nature for its crystal clear waters and the unspoiled views
Maratha beach is found within a distance of 11km from Skiathos Town and just 500 meters before Koukounaries. The beach of Maratha is well-organized with umbrellas and sundecks offering visitors all the amenities for enjoyable vacations. Surrounded by tall pine trees that provide great shade in the hot summer days and the perfect landscape to relax.
Agia Eleni beach, you can enjoy your swim and also indulge yourself with cool exotic cocktails and delicious snacks under the dense shade of pines. In addition, a variety of water sports is offered. Here, you will enjoy the sun until late in the evening and you will see the most beautiful sunset of the island, surrounded by the scenic mounts of Pelion.
Megali Ammos is located only 800m from Skiathos Town and it is among the most popular beaches of Skiathos island. Due to its location, it needs only a short bus ride to get to the beach from the main town or 15 mins by walk. The name of the beach means "large sand". Indeed the coast has golden soft sand and the water is crystal. It is organized with sun beds, umbrellas, cafeterias and taverns.